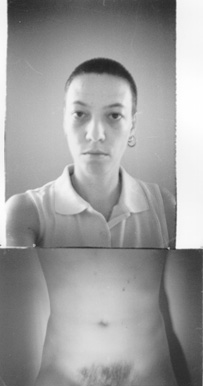 geb. 1965 in Duisburg. lebt in Berlin
Fotografiestudium in Dortmund, London
freischaffende Fotografin und Künstlerin seit 1991

1990 Into the Nineties, The Mall Galleries, London
1994 Einzelausstellungen in Düsseldorf und Kulturforum Alte Post, Neuss
1995 Message 220 Volt, Hooghuis, Arnheim, NL
1999 Jüdisches Zentrallabyrinth, Berlin
2000 touch, Künstlerbahnhof Westend, Berlin
Sammlungen: Jüdisches Museum Berlin, u.a.